Business Model
Business Model
Our Business Model
We support rental housing management on behalf of our customers.

After survey and analysis of factors such as site conditions, surrounding environment, and tenant needs, we make a proposal for an effective rental business in line with the landowner's needs. Through an integrated system based on direct involvement in construction, we implement thorough quality control and thus provide highly durable, high-quality rental buildings.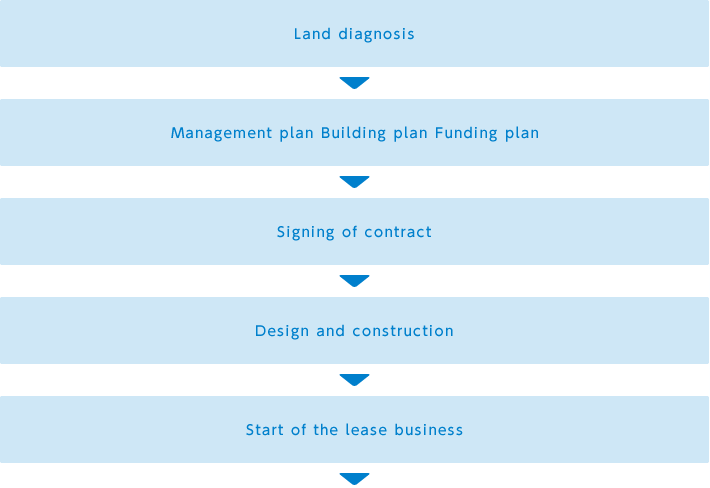 A special department has been established within our group to provide a tenant recruitment service using various media and networks.
We also provide unique tenant services in order to maintain high occupancy rates.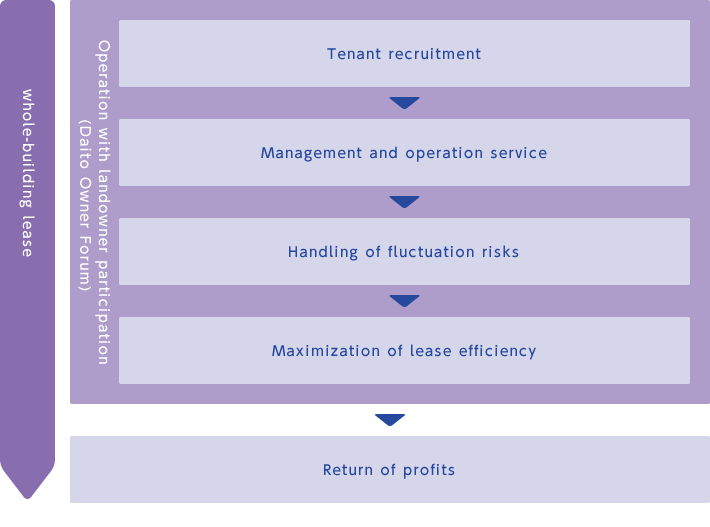 Companies in the Daito Trust Construction Group specialize in areas such as apartment and condominium management and all necessary financing right up to building completion.

LP gas supply

Solar power generation

Care business

Nursery schools business

Hotels

Domestic and overseas real estate investments

Sales of comprehensive insurance to landowners and tenants

Inheritance tax payment loans