Dividend Policy
Dividend Policy
Basic Policy
We recognize the return of profits to shareholders as one of our most important management issues and puts this into practice.
Also, We target a payout ratio of at least 50% of its consolidated net income (profit attributable to owners of the parent).
As announced in the "Notice of partial revision of shareholder return policy and determination of matters related to share repurchase" dated December 18,2018, we will stop the acquisition and retirement of treasury stock based on the previous standard for the time being, and consider the acquisition of treasury stock as necessary, comprehensively taking account of trends of the business environment surrounding the Daito Group and the stock markets, financial conditions and growth investments, among other things.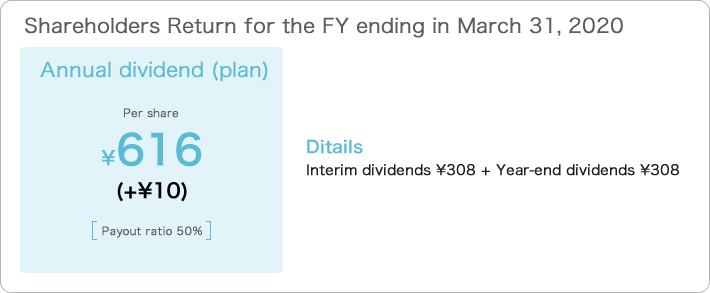 Transition of EPS and total return ratio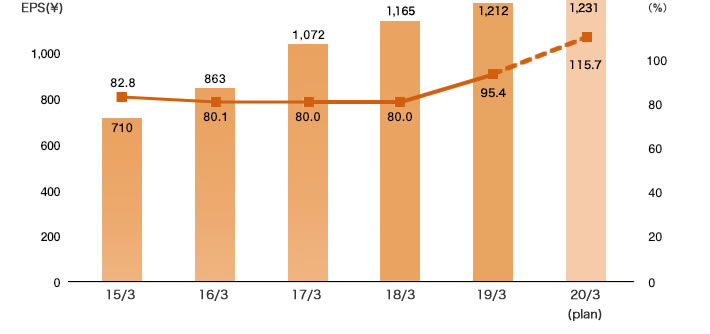 Transition of annual dividend and payout ratio